Creating Space for Writers of South East Asian Descent
SULAT is a creative writing space that aims to provide a venue for collaboration and support for emerging writers of South east Asian descent based in the U.K. Functioning under Philippine Studies at SOAS and the SOAS Centre for South East Asian Studies, it operates a varied program of fellowships and workshops that seek and support South East Asian creatives. More recently, it has also began to provide programming and support for writing and producing for film.
Since 2017, SULAT has conducted workshops on writing fiction, creative non-fiction, poetry, play and script writing.
Illustration by Kulay Labatingan
Writing Workshops and Events
An on-going series of workshops that six fellows from the UK have been joining since November 2021.
A five-day workshop on writing culturally informed prose for cataloguing Philippine material culture.
With 10 poetry fellows, Romalyn ANte discusses her poetics followed by a workshop with pre-selected poems.
Ambeth Ocampo works with 15 fellows on creative non-fiction writing and how to write history for a general audience.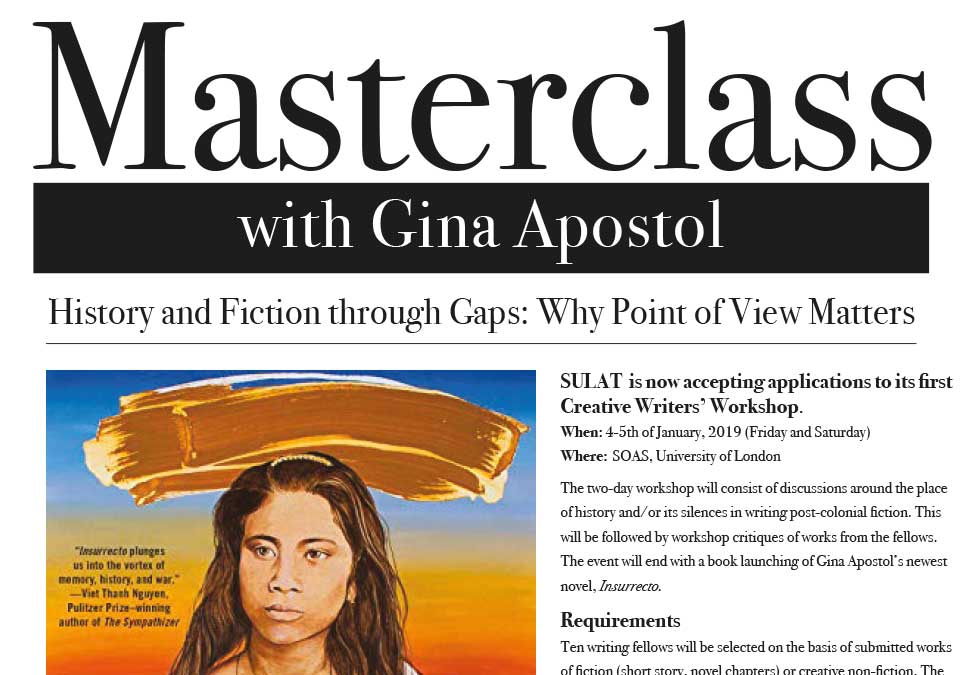 Gina Apostol discusses the place of history in writing post-colonial fiction followed by a writing workshop.
Reading and book talk followed by a conversation on SEAN fiction in the UK with writers and publishers.